>
>
>
>
Gloves for gloveboxes and isolators
Gloves for gloveboxes and isolators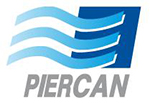 Vilitek as an authorized distributor of Piercan S.A.S. (France) represents gloves for gloveboxes in Russia, Belarus and Kazakhstan. Piercan gloves are de facto standard samples of gloves for gloveboxes all over the world and are used in all respective industries: pharmaceutical, nuclear, aerospace, chemical, etc. Vilitek specialists are always ready to advise on choosing gloves for gloveboxes. Moreover, you can look at product samples in the our office.

Gloves ordering codes
1. Port diameter and glove shape. The first two characters of glove ordering code mean the glove shape and glove port diameter (inside port diameter should be measured). For anatomic gloves, the following designation is used: right glove (D) and left glove (G).
2. Glove length. For the most of glove models, two standard lengths of 750 mm and 800 mm are available. If you need gloves with another length, please contact our specialists. Thus, the next three characters in the glove code means its length in millimeters.
3. Glove material. The letter part in a code designates the glove material.
4. Glove size. The size of gloves for gloveboxes is to be chosen in the same manner as for conventional gloves — by the size of specific person palm. This page provides a diagram for choosing the right glove size. Gloves of different sizes are available for different materials and different ports. For example, the minimum size of gloves made of very elastic materials — latex and neoprene — is 6, and the maximum is 10, while for other materials the minimum size is 7.5 and the maximum is 10.5.
Glove size is indicated directly in glove code.

5. Glove thickness. Gloves for gloveboxes are mostly available with two thickness options of 0.4 mm and 0.6 mm. Accordingly, the E4 and E6 characters at the end of glove code determine glove material thickness.
6. Standard bead diameter for gloves made of materials: C, H — 6 mm; CSM, BHP, EPDM, PUR — 5 mm.
The sample of glove code: 10 750 PUR 9,5 E4 5.